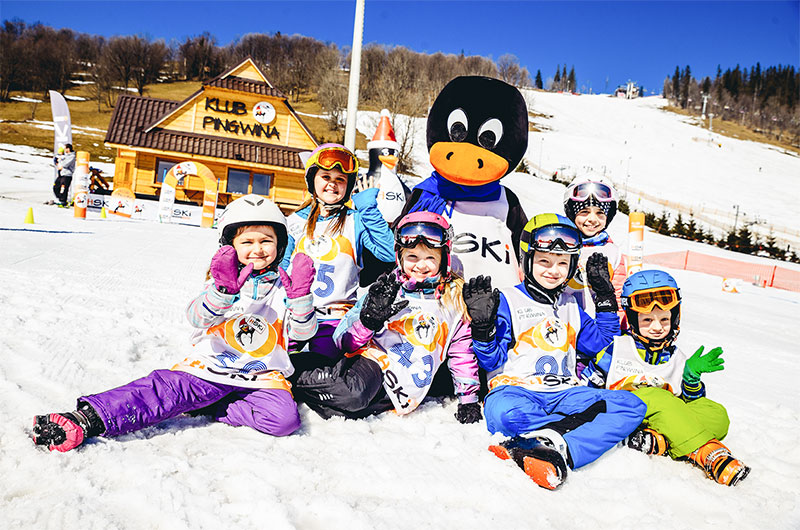 21 Jul

Our offer for children is incredible

There is nothing greater than passion joining the whole family. Common ski trips enable active spending of free time and evolving in children the healthy and useful habits for the future. Implanting in our kids a passion for sport is a good start to healthy life. In Alpine countries, four-year-olds start ski trainings. But many of them quite earlier get to know the atmosphere of ski slope, equipment and pleasures connected with skiing.
Ski nursery school for kids
Our ski school organized ski nursery school, which can be used by kids at the age of 2 – 5 years old. We wish for kids to have a great time on snow and to get to know a flavour of skiing. During games there is a possibility to learn excellent and explore new things. When your kid is under professional and liable custody, which cares of his safety, you have time for skiing on Harenda. It is best to visit us personally and accurately check conditions and attractions that we have prepared for the youngest kids.
HSKI Penguin Park
Our ski nursery school is situated on the area of HSKI Penguin Park, where we organized many attractions, allowing children to spend time in an interesting way. The main character and the host of park is HSKI Penguin, whose job is to animate activities, lead warm ups and physical games as well as to explain basic concepts connected with skiing. Among our Penguin's tasks is also conducting of the first ski activities, prepared especially for very young children. In the park there is also special 80 metres long carpet lift for kids.
Lapp Village and Snow Train
Next to HSKI Penguin Park there is another attraction for kids. In Lapp Village children will meet reindeers, husky dogs and, of course, tents. During activities children may take a ride in special dog sledges which let them to explore appeals of Harenda in a best way. The ski cntre may be visited also in a snow train, which will take all willing children on an amazing trip through the whole area. Such attractions cannot be found anywhere else.
Ski courses for children
Children learn new things in a flash. Many parents are honestly surprised seeing, how rapid progress in skiing is made by their kids. For that reason, it is so important for children to take their first steps in this sport under the watchful eye of professional instructors. Even very well skiing parents do not have appropriate didactic preparation that would help in correct forming of stature and technique of skiing. HSKI offers staff including qualified instructors who possess essential knowledge and abilities to work with children. In our ski school we lead trainings both on two, and on one board. Everything is also colorfull, merry and friendly.